How to Avoid Plagiarism
With the increasing interference of online channels, plagiarism is an issue which has evolved hugely in recent years. This has led to schools, colleges and universities seeking to better understand how to tackle the problem.
Can It be Avoided?
The most positive aspect of plagiarism is that it can be avoided quite easily. Indeed there are a variety of preventative measures in which you as a student can take to ensure that none of your submissions scan as plagiarised content. This section will outline the steps you need to take as a student to ensure that you are safeguarded from the risks of plagiarism. If you follow each of the steps listed below, the issue of plagiarism is never something that you should be worried about.
Avoiding Plagiarism
The most effective way of avoiding plagiarism is to first gain a fuller understanding of how and why it occurs. Concisely, only when you understand the cause can you then begin to deal with the effect.
So then, in this regard, below is an exercise which can help you to better identify how plagiarism occurs. Take a careful look back over a recent piece of your work and compare it against your initial notes. Looking at both simultaneously ask yourself the following questions – the more honest your responses, the better you will be able to understand plagiarism:
Do your notes clearly indicate which the sources the ideas are taken from?
Have you clearly illustrated which pieces of text constitute direct quotations?
Are you clear in you separation of ideas which are your own and those which belong to other authors?
Have you simply paraphrased your notes in your completed essay?
Have you overused quotations? (A good rule of thumb in this regard is that no more than 10% of your work should consist of direct quotations).
Did you think that the mode of expression in a piece of writing was better than yours and copy it?
Were you cutting corners and using your own previous work or another person's work to save time?
Any combination or single instance of any of these above issues could be a key reason behind why you have plagiarised - whether deliberately or accidently – but by recognising this, you are therefore now much better placed to avoid plagiarism issues in the future.
One of the most effective ways of beginning to avoid plagiarism issues in the context of school, college and/or university enrolment is to be more careful when taking notes. This is because the notes you take will serve as the baseline for your answer to the essay or report question therefore it is important to start on a good footing with respect to giving plagiarism as wide a berth as possible. With note taking, it is very easy to be careless especially when the student is in a rush or has time limited access to the source text. To ensure originality of words and ideas, the best place to start is therefore in note taking.
The following set of tips on avoiding plagiarism in school, college or university should help:
You can avoid plagiarism by always listing the source in the correct manner when you are note taking at the outset of your essay or report writing process.
You can avoid plagiarism by using constant correct notation to familiarise yourself with the referencing style required by the school, college or university attended by the student.
You can avoid plagiarism by reading back over your notes at the end of each research session to ensure that you have noted the sources you've used.
You can avoid plagiarism by using a referencing system, like colour-coding, to show at a glance which text is your own original work, and which is quotations of the words and ideas of other authors.
You can avoid plagiarism by being careful to use correct punctuation and sentence structure when citing quotations.
Check your work for plagiarism using an online plagiarism checker such as industry-leading software package Viper.
The majority of tutors will tell you that they would rather have your original thoughts than even the most eloquently expressed sentences of another, so do not be tempted to plagiarise because you think that you do not have the capacity to express an idea as well as another author. In all cases, originality is far more valuable academically than plagiarising the idea or viewpoint of another author.
As a further side note to the list of six steps earlier provided, it is important also for students to approach essay or report writing in an analytical fashion. By utilising this approach it will constantly force the student to consider the significance of their viewpoint or idea in relation to where it fits in with the work of other authors. Moreover, by adopting this particular approach, you reduce the risk of plagiarism because you are contrasting your ideas with those found in your research. This ultimately leads to a much clearer separation of your critical thinking and ideas and those of other authors in the field. This approach also improves the overall cohesion of the students work because they strike a much better balance between utilising other authors ideas and advancing their own individual comment and analysis.
Reference Your Work Properly
A further key solution available to students in avoiding plagiarism is to get their referencing right. This may seem overly simplistic but in the context of accidental plagiarism, poor referencing is often the major contributing factor behind this issue. The below list of recommendations should assist students in successfully referencing the source texts which they have contacted:
Always reference the actual source when using a direct quotation of another authors work.
Make it clear which words are your own work those which are someone else's.
Reference the ideas and critical assumptions of other authors in all cases even if no direct quotations have been used.
Do not overly rely on the ideas, critical judgements and analysis of other authors. Even if these authors are properly cited and given due academic credit, to be original will involve you, the student, advancing your own ideas regarding the essay or report question. This also has the added benefit of boosting the value of the students' academic piece.
Footnotes and referencing are two key problems which students often struggle with in attempting to avoid falling into the trap of accidental plagiarism. It is often easier for students to better understand how to reference correctly if illustrated in images. In this regard please look below at some key examples of how to reference appropriately in an academic essay or report: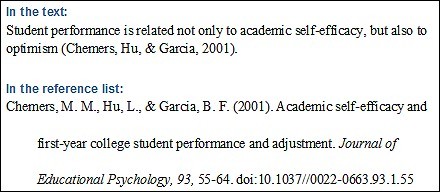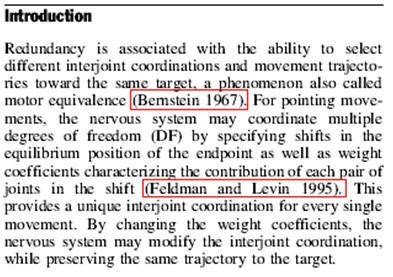 Following this, it is clear that using images can help you as a student to better understand references which will again significantly reduce the risk of your academic submissions encountering plagiarism issues.
Develop Your Own Writing Style
A further important element for students to consider in relation to avoiding plagiarism is to develop their own writing style. Many students find it difficult to write well when first attempting to complete an academic essay or report. The process of improvement and becoming more proficient in this area requires a great deal of practice and hard work on the part of the student. This is where the temptation to plagiarise becomes ever more acute as it would save the student time. To counteract the difficulty of writing in an academic manner, the student should take notes on all texts which they source and read. This will therefore provide them with their own unique written notes to rely on and reduce the risk of them writing in the same style as the academic text which they have read. As the student replicates this process again and again they will find that their writing skills improve massively over a significantly short period of time.
This will therefore give the student the confidence to rely on their own unique, individual wording of key principles and concepts of the coursework which they have previously found difficult to understand. This is important to note, because research shows that a student is better able to understand a complex knowledge area of the coursework if it is delivered in a written manner similar to their own. This issue of writing style in relation to plagiarism can often be more of an issue in relation to international students who struggle with the fact that English is not their first language. Therefore, they choose to plagiarise based on the stress of managing this issue rather than out of any real genuine attempt to receive their academic tutor.
However, international students must recognise that this is plagiarism and also develop an awareness of the fact that academic tutors would prefer submissions of their own work even if the writing style is imperfect. In many cases, writing skills only account for around 5% of the composite mark of the coursework so it is really not worth the risk to plagiarise in this area. Grammatically, students should also consider relying on their own approach to sentence structure as this is a key assisting factor in enabling the student to express their viewpoint or answer to an essay question in their own way. Over reliance on the sentence structure of other authors can not only increase the risk of plagiarism for students but it also negates their ability to develop critical thinking and forward their own views which is ultimately essential in developing their knowledge on the subject in which they are studying.